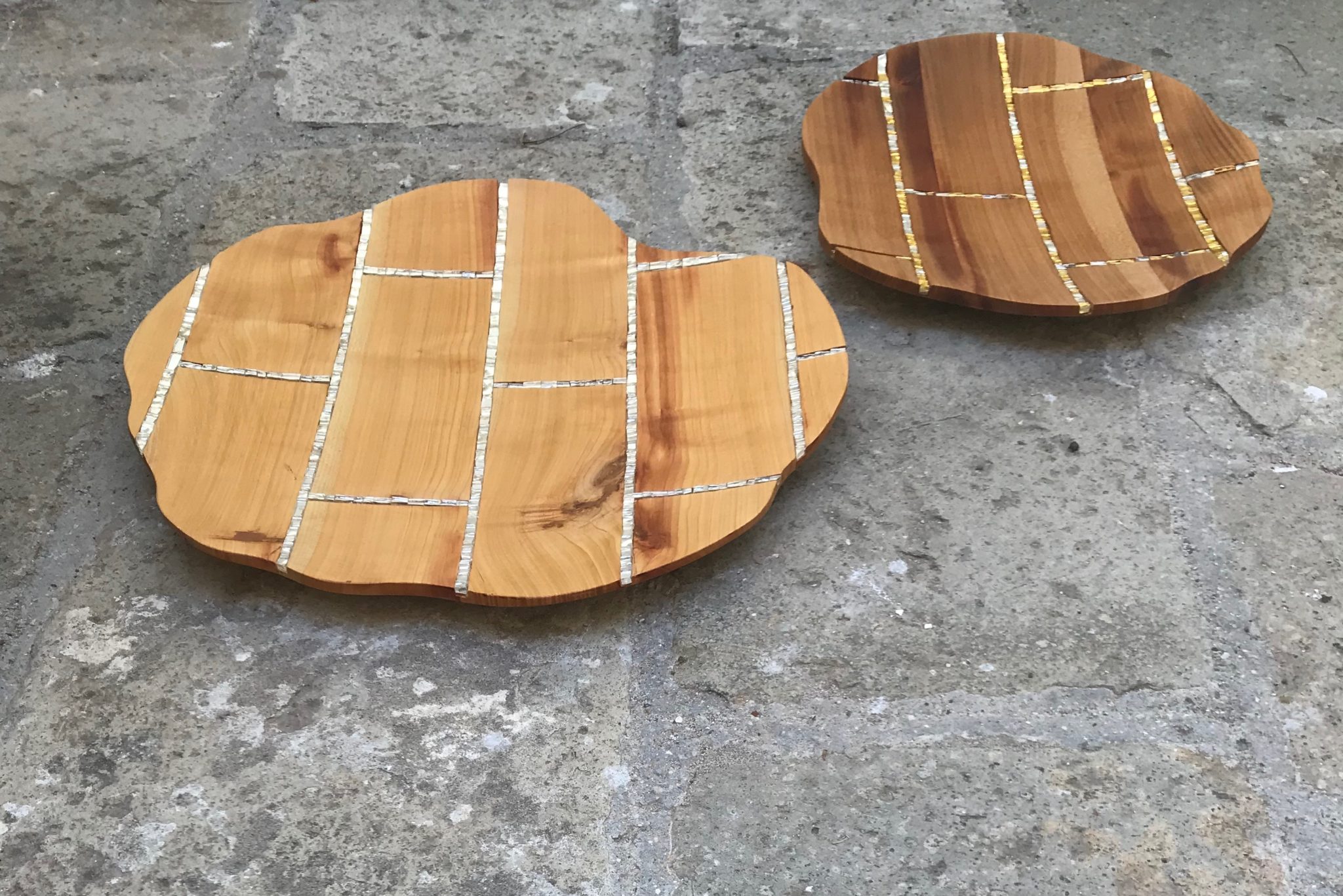 The Masegni concept is one of a puddle of water where the sun is reflected in the outlines of the pavement. These few drops of water are transformed into mosaics representing the varying colours of the reflected light.
The Reflections line was created by Marianicola Asociates (studio associato architettura Parenti e Tagliapietra www.parentitagliapietra.it)
Living and working in Venice, they have incorporated everyday items of their city…the light and reflections created by the constant presence of water from either the lagoon or the rain. This city produces unique colours and shapes which have been transformed into imaginative  designs for household objects. Each one has individual characteristics representing in different ways a puddle, a bridge, or a rivulet. They are created in wood with the reflections of water and light in mosaic.